Power Dry – Services Carpet Drying Rain Water
Seeing your carpets soaked with rainwater is a terrible experience for any homeowner. You need to act quickly to save your carpets and prevent damage to your floors, your home and your health. At Power Dry, we put 28 years of water removal service to work to resolve your rain water issue quickly.
The Carpet Drying Experts Kansas City Home Owners Trust
After floods from heavy rains, water can get inside and cause damage to your carpets, subfloors and walls. It's imperative to remove water as soon as possible to prevent the growth of mold and mildew that can make your family sick and permanently damage your home.
Our flooded carpet drying for Kansas City homes is a multi-step process that thoroughly removes rainwater and residue:
---
---
Step 1:
Locate wet areas.
You can't always detect wetness in carpets by sight or touch. Our moisture-detecting equipment shows where wetness is hiding in your carpets and pads and where treatment is required. 
---
Step 2:
Extract rainwater from the carpet and pad.
When moisture stays in your carpet too long, it's an invitation for mold and mildew to grow. We use our equipment to extract it thoroughly so that you don't wind up dealing with contamination or water damage to the subfloors later on.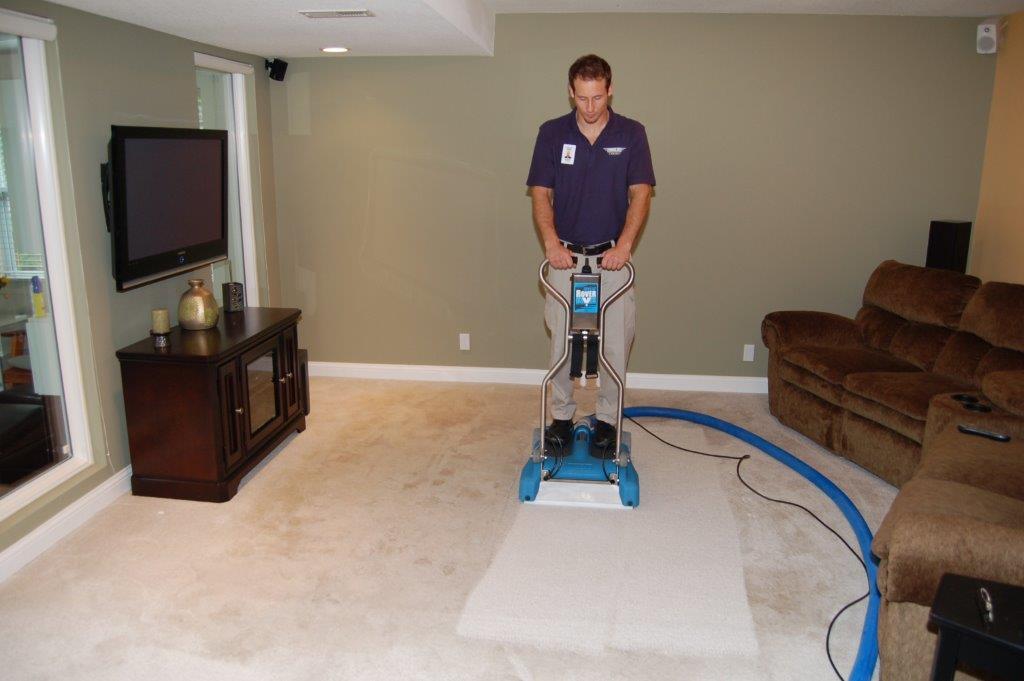 ---
Step 3:
Remove and dispose of damaged pad.
If the pad is damaged by water, we pull up the carpet and remove the damaged pad from underneath. This ensures that you don't have lingering water creating a hospitable environment for dangerous microorganisms.
---
Step 4:
Disinfect.
When rainwater runs through the streets, gutters and the soil in your yard, it can pick up contaminants like mold spores and bacteria. Left to grow, these can damage your property and even make your family sick. Our disinfecting process kills these organisms so that you know your home and family are safe.
---
Step 5:
Dry carpet and structure in place.
We use high-powered fans to efficiently dry your carpets right in the rooms where the flooding occurred. This allows us to be 100% sure that there is no lingering water to cause long-term damage.
---
Step 6:
Replace the pad.
Fresh new carpet pad is installed to replaced pad that was damaged by rainwater.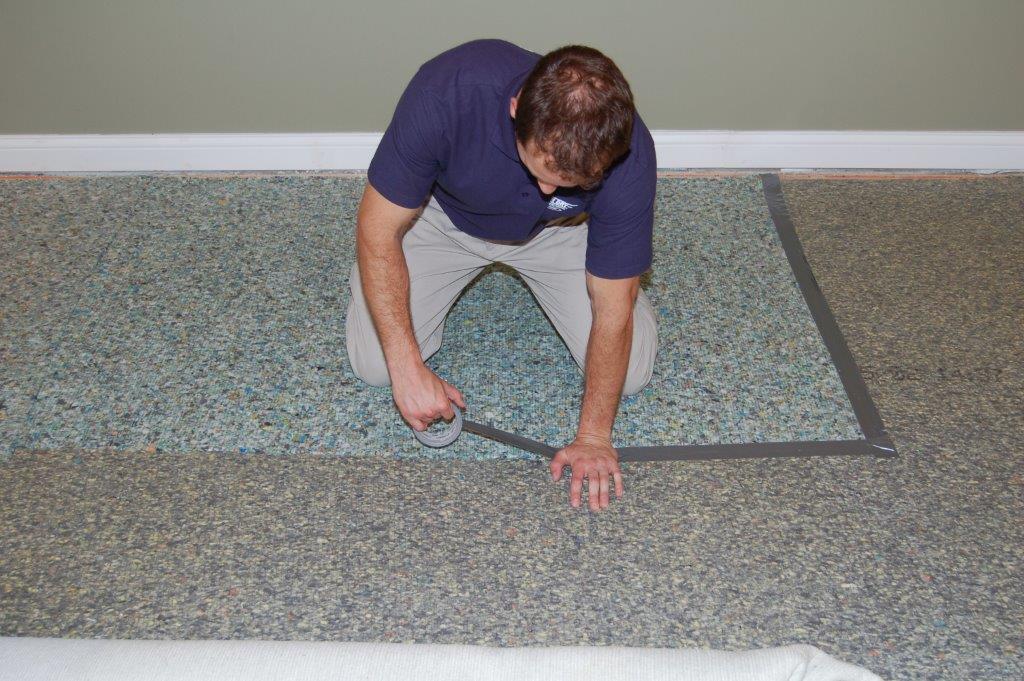 ---
Step 7:
Restretch carpet.
During flooding and cleaning, carpet can wrinkle or bulge. Our skilled providers use power stretchers and knee-kickers to smooth your carpet out and make it neat and smooth.
---
Step 8:
Clean carpet.
The final step is professional cleaning to remove any residue or cleaning products used.
When rainwater gets into your home's carpets, the clock starts ticking right away. Contact us immediately so we can remove the water from your carpets and prevent costly damage to your Kansas City home.